OSTELLO CIRCOLARE
2018
Type: Competition
Budget: 200.000 €
Program: Hostel and shelter
Location: Bolsena - Italy .
Status: Second Place
Team: Matteo Romanelli, Francesco Nicolai
Collaborators: Barbara D'Alessandro, Mattia Bencistà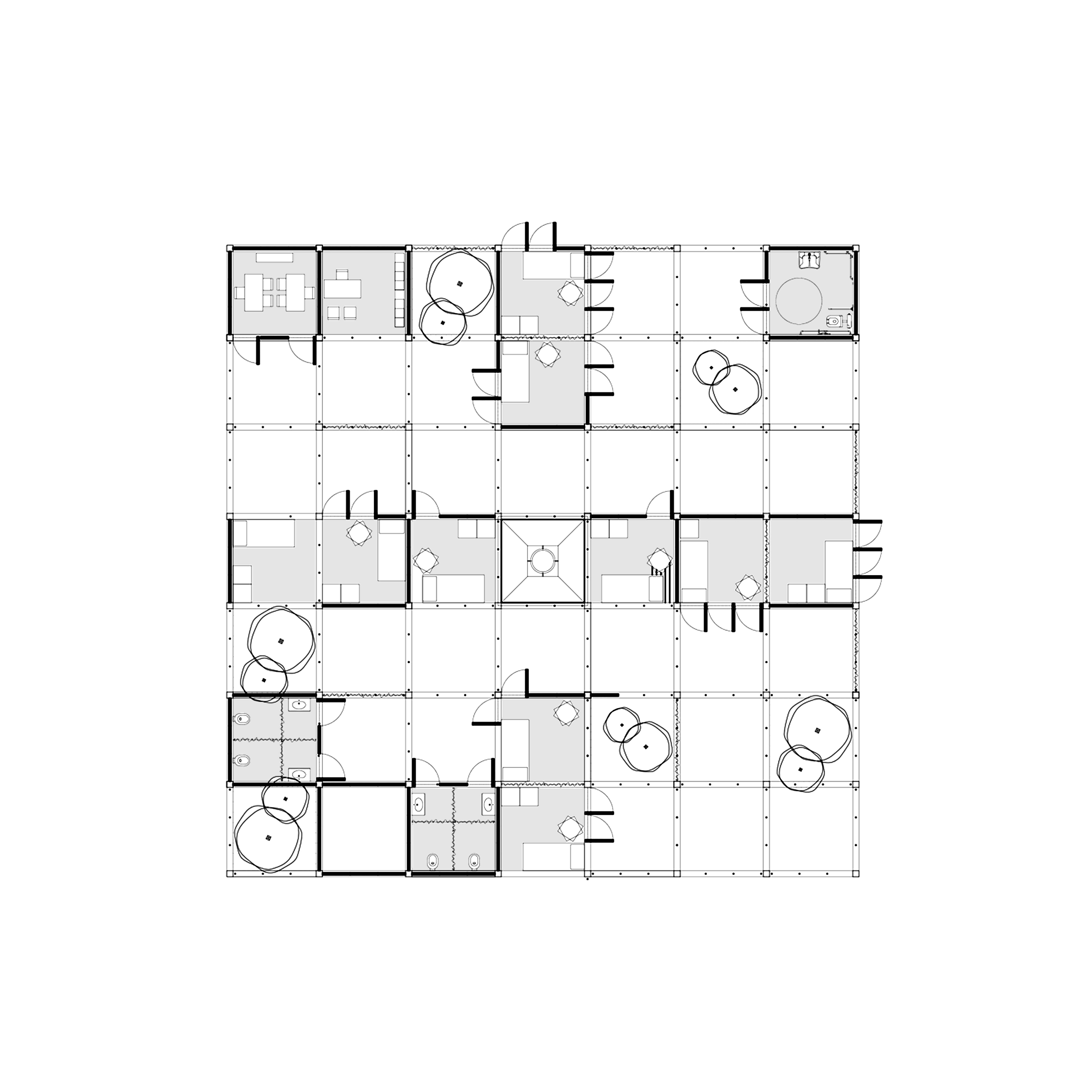 La proposta prende spunto dall'impianto caratteristico delle città romane, basato sul cardo e sul decumano, con al centro il foro, luogo di incontro, della vita pubblica, politica ed economica e dai diversi borghi medievali, caratterizzati da torri, che partendo dall'impianto cruciforme romano, si sono evoluti e sviluppati in forme diverse.
Da questa analisi scaturisce la forma, un impianto planimetrico regolare, ripetibile, con al centro una torre, un riferimento, un luogo di condivisione. L'ostello è costituito da volumi modulari in legno, che possono creare configurazioni planimetriche diverse.
Our proposal is inspired by the characteristic layout of the Roman cities, based on the cardo and the decumanus, with the forum in the middle, meeting place, of public, political and economic life and the different medieval villages, characterized by towers, starting from Roman cruciform layout, they evolved and developed in different shapes.
From this analysis springs shape, a regular, repeatable planimetric system, with a tower in the middle, a reference, a place of sharing.
The hostel is made up of modular wooden volumes, which can create different planimetric configurations.